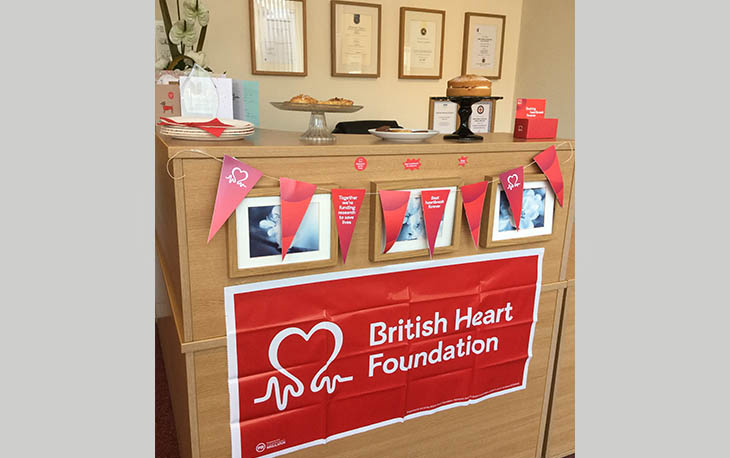 Funeral Arranger Alison Orrow held a coffee morning on 13th February at the Highams Park funeral home in aid of the British Heart Foundation. The coffee morning is held each year to coincide with Valentine's Day and National Heart Month.
Alison raised £40.00 for the charity where every donation helps fund lifesaving research into heart and circulatory disease.
The red and white colours synonymous with the British Heart Foundation adorned the front office where guests were treated to a delicious array of sweet treats including victoria sponge cake.