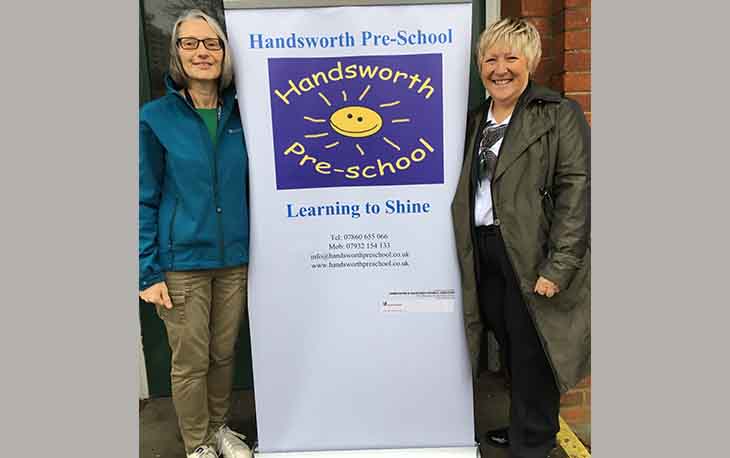 The Higham's Park branch are proud to support Handsworth Pre-school at Higham's Park Baptist Church.
Alongside Business Development Manager Loraine Charter, Funeral Arranger Alison Orrow visited the pre-school to see what the group offers to children and to find out about the type of support they need. A commitment was made to provide a donation to the group which paid for the printing of parents' booklets for the start of the September 2019 Term and an outdoor banner.
Alison said: 'Going forward we will continue our help with offers of learning materials, refreshments, and/or play items. The pre-school receives no government funding so every penny counts. When the Minister of the Church, Rosemary Eaton introduced me to the group I knew immediately I wanted to offer support to something which is such a vital community resource.'
The pre-school provides childcare and pre-school education for two and half to five year olds and provide a much needed facility in the community where the children are encouraged to develop as happy, imaginative, confident and independent individuals.
Alison plans to attend their Christmas Nativity taking place on Friday 13th December.